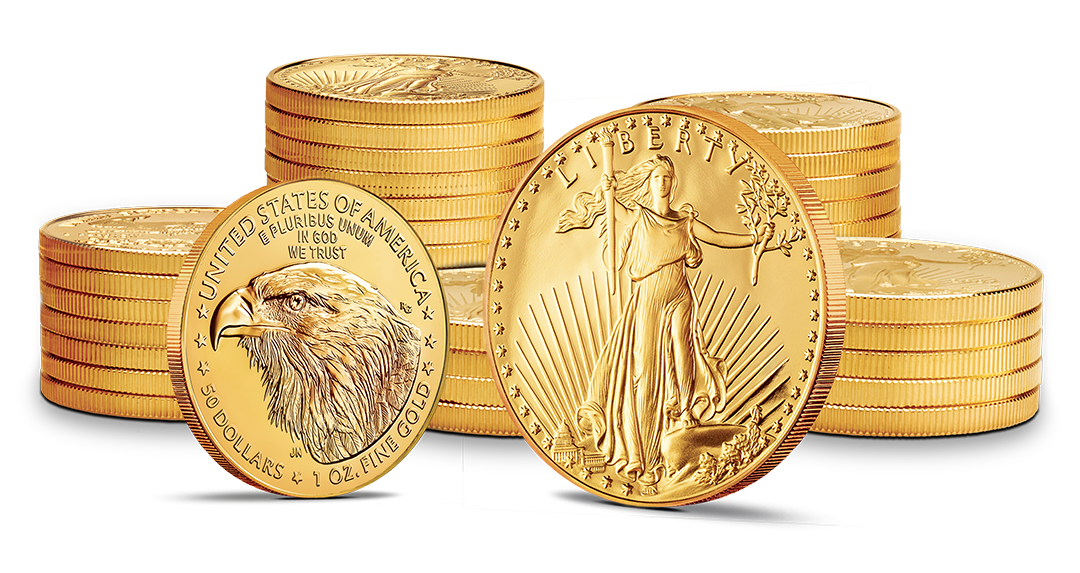 Thanks for listening to the podcast. In these unpredictable times, it's essential to find stability. Whether it's the fluctuating stock market or global uncertainties, we all seek a safe haven for our assets. Use promo code 83WEEKS for a special offer on your first one-ounce gold coin.
Remember to mention 83WEEKS when you call!
Purchasing gold and other precious metals is a smart move to safeguard your wealth in times of economic uncertainty. The 1 OZ AMERICAN GOLD EAGLE is a highly recognized and trusted portfolio option, backed by the United States government. Its purity and weight are guaranteed, making it a reliable choice for astute individuals.
These $50 Gold American Eagles are the most sought after and profitable group of coins in American history. These beautiful works of art have won every coin award in the world. The obverse depicts the famous "Walking Lady Liberty" by Augustus St. Gaudens, while the reverse pictures father, mother, and baby eagles, symbolizing the unity of an American family. Truly unique. HURRY! Call now, while our At-Cost supply lasts. Orders taken on a first-come, first-served basis.
SPECIAL ARRANGEMENT PACKAGES
INTERESTED IN A LARGER IMPACT? CHECK OUT THESE SPECIAL PACKAGES
We understand the importance of having a diverse and comprehensive financial portfolio. A well-crafted portfolio should maintain great profit potential during the good years yet still protect your bottom line when the inevitable economic storm hits. It should also suit your needs. A portfolio that allows you to retire comfortably will look very different from a short-term savings plan. Our account executives are experts at crafting tailor-made precious-metals portfolios.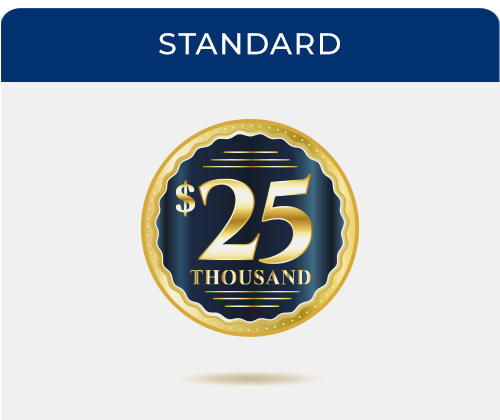 Take the first step toward creating a precious metals portfolio with our Standard package. This set contains premium-grade coins that will allow you to unlock the secrets of wealth preservation.
Get two free rolls (40 one-ounce coins) of Silver American Eagles at no additional cost.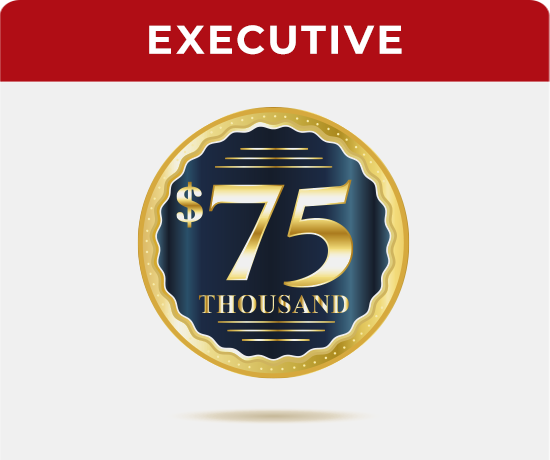 The Executive package is our elite option. It contains a combination of metals that doesn't break the bank but provides security for your portfolio and peace of mind for you and your family.
Get two free rolls (40 one-ounce coins) of Silver American Eagles, a free $25 Gold American Eagle (1 half-ounce of gold), and a free $50 Gold American Eagle (1 whole-ounce of gold) at no additional cost.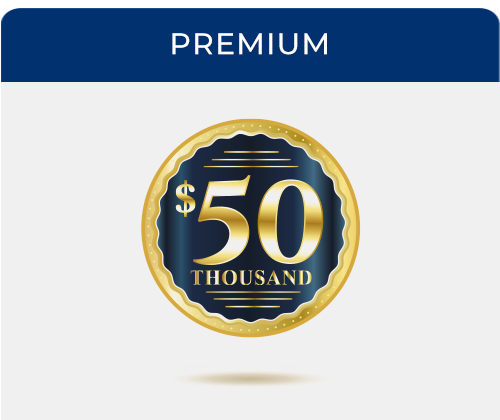 At our Premium level, you can rest assured that you have made the right choice toward diversification and profit potential. This is our top seller!
Get two free rolls (40 one-ounce coins) of Silver American Eagles and a free $25 Gold American Eagle (1 half-ounce of gold) at no additional cost.

Special-arrangement packages are available starting at $25,000. Special pricing and FREE gold and silver pieces will be included. Simply contact Nationwide Coins today and we will find the package that best suits your needs.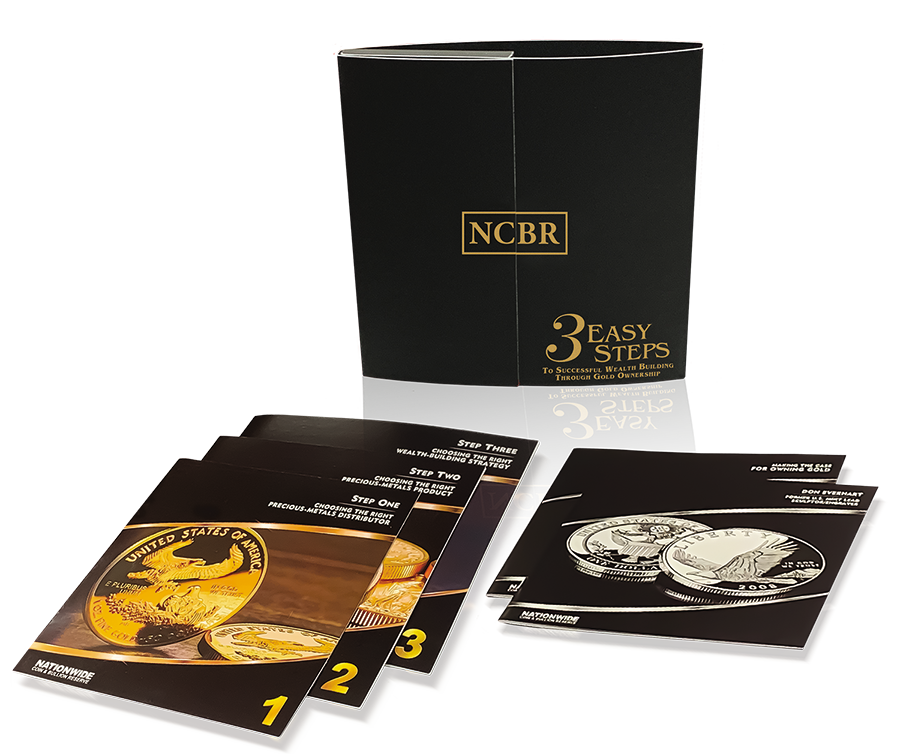 CHECK OUT OUR NEW 3 EASY STEPS INFO PACKAGE
Learn the true power of Precious Metals Diversification with your free copy of our 3 EASY STEPS INFO PACKAGE. Contact Nationwide Coins and receive your FREE COPY TODAY - JUST FOR CALLING 800-690-8787.
Start today, secure your wealth with the stunning one-ounce $50 Gold American Eagle coins from Nationwide Coin & Bullion Reserve. Available on a first-come, first-serve basis, these coins are an ideal hedge against inflation and economic instability. Exclusive for new customers only, with a limit of one at-cost coin per household, per lifetime, no exceptions. At an unbeatable price of $1,890.00 with no extra fees, this at-cost offer aims to facilitate a smooth transition to gold ownership.
Call 800-690-8787 now to seize this extraordinary offer!
As a top-tier U.S. Government gold firm, Nationwide Coin & Bullion Reserve prides itself on serving over 100,000 satisfied customers across North America and Europe. Our A+ BBB rating along with our "EXCELLENT" Trust Pilot rating with numerous positive reviews attests to our commitment to security, trust, and customer satisfaction.
Take advantage of our 10 day risk-free, introductory, at-cost offer. When you order from Nationwide Coins, we will ship your coin for free and give you 10 days to inspect its quality. If you're not 100% satisfied with your purchase, you can return it for a full refund, no questions asked. We'll even include a prepaid and insured postage envelope for a hassle-free return.
"It was fast in shipping! The transaction was also smooth and the rep was knowledgable. So great to know this company and its potential!"
FIRST TIME BUYER MADE EASY
"My rep called me and made it so easy to purchase gold for the first time. In fact I enjoy it so much I bought gold a second time and will purchase gold every quarter."
"I couldn't be happier with my purchase from Nationwide. Fast secure shipping, nicely packaged in excellent coin displays. Friendly salesman that are knowledgeable and make sure you have a great experience."
"Good place to buy coins, bullion and precious metals. Friendly crew. "
"Allen and Jeff will look out for your wealth building efforts. They will be happy to show you how to build real wealth. I recommend this team for your down range investing."
3 REASONS TO OWN GOLD TODAY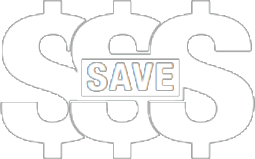 SPECIAL ARRANGEMENT
PACKAGES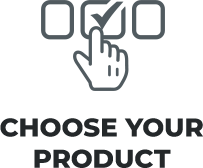 Nationwide offers a wide variety of gold, silver, and platinum bars and coins, to add to your collection.
You pay the same price reqardless of whether you pay by check or credit card.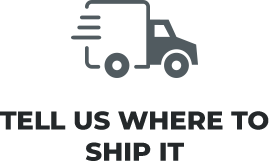 Whether to your home, your IRA depository, or a specific vault, shipping and insurance are always free with every purchase.